Ellen Sax
Senior Leader of Community Engagement, MVP Health Care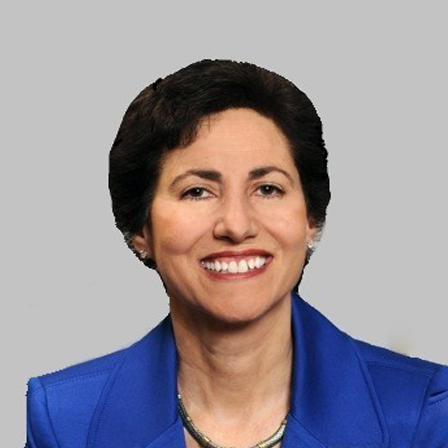 Ellen Sax is the Senior Leader of Community Engagement at MVP Health Care. In addition to developing and implementing MVP's philanthropic focus, Ellen is responsible for expanding MVP's presence in the community through charitable giving, employee engagement, and partnerships with nonprofit organizations and community groups throughout MVP Health Care's footprint. Ellen works to create synergistic partnerships that have a positive impact on the community.
Ellen joined MVP Health Care in February 2014 as the Director of Corporate Social Responsibility, in 2016 was promoted to Vice President. For more than twenty years, Ellen was the Vice President of Community Relations for KeyBank in Albany. She continues to be active with many community organizations, and her community involvement has been recognized with many honors and accolades. Ellen holds an MPA from the Maxwell School of Citizenship and an MS in Rehabilitation Counseling from Syracuse University, where she also received her undergraduate degree.
Ellen's community endeavors include Crohn's & Colitis Foundation Upstate Northeastern NY Chapter, Trustee, B'nai B'rith Gideon Foundation, Board Member, Alliance for the Creative Economy, Founding Member and Committee Chair, Ellis Medicine's Women's Night Out, Co-chair, Community Foundation for the Greater Capital Region's Campaign for Impact, Co-chair, CCFA Evening to Remember Gala, Committee Member, The College of St Rose Community of Excellence, Committee Member, Women Against MS Luncheon, Committee Member, Ellen also serves on the Capital Region Chamber Nonprofit Business Committee, Vale Park Task Force, Advisory Council for Albany ProMusica and the Baby Institute and the Albany Symphony Orchestra's Task Force on Diversity, Equity and Inclusion. Ellen's past service includes Chair of the Community Foundation of the Greater Capital Region and member of the Chamber of Schenectady County.